---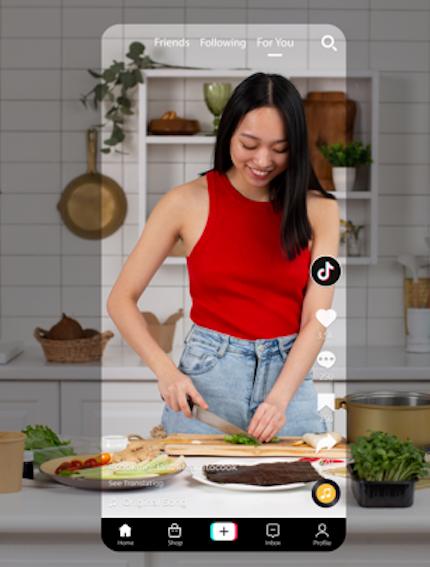 Kulandaivelu, Y., Hamilton, J., Banerjee, A., Gruzd, A., Patel, B., & Stinson, J. (2023, juillet)
JMIR Pediatr Parent
Vol. 06 | 12 p.
Abstract
Background:Adolescence is a critical period for reinforcing healthy dietary behaviors and supporting the development of cooking skills. Social media may be an avenue for supporting these behaviors, as it is popular among adolescents and can improve access to nutrition education interventions. This study sought to understand the optimal implementation of effective social media–based nutrition education interventions to inform the implementation of future social media–based nutrition education interventions.
Objective:A scoping review of the characteristics, feasibility, effectiveness, and factors influencing social media–based nutrition education interventions for adolescents was conducted.
Methods:We searched MEDLINE, Embase, CINAHL, Web of Science, and PsycINFO databases using a predefined search strategy. Primary research articles were independently screened and included if they involved adolescent populations (10-18 years old) and delivered nutrition education through social media. The information on intervention characteristics, feasibility, effectiveness, and factors influencing social media–based nutrition education interventions was extracted.
Results:A total of 28 publications out of 20,557 met the eligibility criteria. Twenty-five nutrition interventions were examined by 28 studies. Fourteen interventions used homegrown social media platforms, 8 used Facebook, and 2 used Instagram. Feasibility outcomes were infrequently reported, and the cost of intervention delivery was not reported. Engagement with interventions was variable; high engagement was not required to elicit significant improvements in dietary behaviors. Tailoring interventions, offering practical content, meaningful peer support, and involving families and communities facilitated successful interventions. Strategies to address engagement and technical issues were varied.
Conclusions:Emerging evidence demonstrates that social media interventions for adolescent nutrition are acceptable and improve nutrition outcomes. Future interventions should strengthen peer support components and tailor delivery to specific populations. Further research should examine engagement, adherence, and the impact of interventions on behavioral and physical outcomes. This review is the first to examine the use of social media as the primary medium for nutrition education for adolescent populations. The analysis used in this review argues the importance of peer support in social media–based nutrition interventions and the need for user-centered design of the interventions.
JMIR Pediatr Parent 2023;6:e36132
VOIR LA PUBLICATION >