---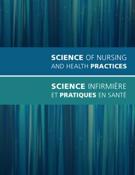 Patrice-Quirion, R., Dubé, V., Merry, L., & Caux, C. (2023, juillet)
Science of Nursing and Health Practices / Science infirmière et pratiques en santé
Vol. 6/Num. 1 | 22 p.
Abstract
Introduction: Canada's Indigenous populations are disproportionately affected by Hepatitis C Virus (HCV). Indigenous cultures and knowledge are poorly integrated into HCV health interventions and nursing care also has deficiencies in this regard.
Objectives: The purpose of this narrative review was to analyze community-based HCV interventions in Indigenous populations in order to propose recommendations for strengthening HCV nursing practice and ensuring it responds to the needs and values of the Indigenous communities.
Methods: Rapid review methods were used. Searches were conducted in CINAHL, MEDLINE, EMBASE and Cochrane databases and using the Google search engine. The community readiness model of Stanley et al. (2014), which promotes the development of tailored interventions based on strengths, the issue and the context, guided the analysis.
Results: A total of 24 sources were used to analyze 13 intervention projects. Similarities emerged within 11/13 intervention projects applying a holistic approach (n=11) and/or a harm reduction approach (n=7), which involved a trusting, non-judgmental, and non-stigmatizing relationship. Community mobilization was inherent to all 13 intervention projects, and it is through a self-determination approach that nurses were most likely to achieve this mobilization needed for the intervention on HCV.
Discussion and conclusion: It is through the application of a holistic harm-reduction approach, that nurses can support self-determination and community mobilization to effectively reduce the burden of HCV experienced by Indigenous communities.
Keywords:
nursing practice, 
hepatitis C virus (HCV), 
Indigenous, 
harm reduction, 
holistic
VOIR LA PUBLICATION >