---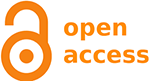 Rousseau, C. ; Pontbriand, A. ; Nadeau, L.; Johnson-Lafleur, J. (2017)
Journal of the Canadian Academy of Child and Adolescent Psychiatry
26 (3) | p.198-204
Objectives
Interprofessional collaboration is a cornerstone of youth mental health collaborative care models. This article presents quantitative results from a mixed-methods study. It analyses the organizational predictors of the perception of interprofessional collaboration of professionals comparing two models of services within recently constituted youth mental health collaborative care teams.
Methods
Professionals (n=104) belonging to six health and social services institutions completed an online survey measuring their perceptions of interprofessional collaboration through a validated questionnaire, the PINCOM-Q.
Results
Results suggest that the integrated model of collaborative care in which specialized resources are co-located with the primary care teams is the main significant predictor of positive perception of interprofessional collaborations in the youth mental health team.
Conclusion
More research on the relation between service delivery models and interprofessional relations could help support the successful implementation of collaborative care in youth mental health.
VOIR LA PUBLICATION >