---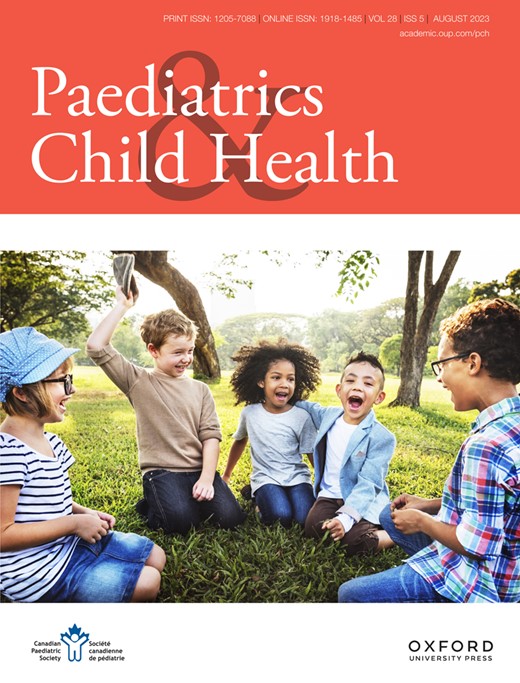 D'Arienzo, D., Xu, S., Shahid, A., Meloche, D., Hebert, J., Dougherty, G., Li, P., & Sternszus, R. (2023, mai)
Paediatrics & Child Health
Vol. 28/Num. 5
Abstract
Objective
A resident-led school-based clinic to serve low-income populations was established in 2019 and served as a continuity clinic for pediatric residents at a single university. Our aim was to assess the feasibility, clinic outcomes, and resident experience of a resident-led school-based clinic (RLSBC), established in an elementary school that serves an underserved population.
Methods
A retrospective chart review for the first 6 months (October 2019 to March 2020) of clinic operations was conducted. Feasibility metrics included the number of patients, visits and planned follow-ups; clinic outcomes included the number and type of presenting complaint, new diagnoses and interventions. Residents were also surveyed to assess their satisfaction and perceived learning in training at the school-based clinic.
Results
Over the first 19 clinic days, 48 children were seen at the school-based clinic. Of the clinic users, 60% did not have a primary care physician, 46% received a new diagnosis, 46% received an intervention in the form of medication prescription, laboratory/imaging requisitions or referrals, and 96% received a treatment plan. Residents positively rated the experience of staffing the school-based clinic in all aspects, including learning environment, clinic and team environment, teaching obtained, practice management, and overall experience.
Conclusion
A RLSBC is feasible and our outcomes suggest that such clinics may address health care needs of low-income families and children, while being a positively rated educational experience for pediatric residents.
VOIR LA PUBLICATION >