---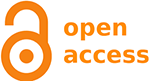 Plourde-Léveillé, L., Fraser, S. (2021, mars)
Can J Public Health
Objectives
According to the World Health Organization, discrepancies in health statistics reflect unequal access to resources. The Truth and Reconciliation Commission of Canada calls for an increase in the number of Indigenous workers within health and social services. The involvement of local community workers is essential to ensure the cultural security of care and the decolonization of services. This article presents the role played by these workers in the expansion of mental health services and social interventions in Nunavik, the contextual considerations that influence their practice and their place within professional teams.
Methods
A thematic analysis was conducted on semi-structured interviews done in 2016 with 60 Inuit and non-Inuit individuals working in the broad field of health and social services in Nunavik.
Results
The integration of local community workers is perceived to bring several benefits, including the improvement of interventions and unique learning opportunities. However, several factors hinder this collaboration, such as clarity of mandates, access to pre-requisite training and diplomas, recognition of local knowledge, and staff turnover. More flexibility and support after hiring would allow for the service structure to be adapted to the complex reality of Nunavik.
Conclusion
This article adds to the body of literature highlighting the importance of collaboration with local community workers. The decolonization of services necessarily involves redesigning structures in order to recognize their contribution and to give a place to local knowledge.
VOIR LA PUBLICATION >