---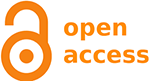 Islam, MM.; Gagnon, AJ. (2016)
BMC Women's Health
16(1) | 15
Recent internal migration flows from rural to urban areas pose challenges to women using reproductive health care services in their migratory destinations. No studies were found which examined the relationship between migration, migration-associated indicators and reproductive health care services in Bangladesh.
Methods
We analyzed the 2006 Bangladesh Urban Health Survey (data made publically available in June 2013) of 14,191 ever-married women aged 10–59 years. Cross tabulations and logistic regression were conducted.
Results
Migrants and non-migrants did not differ significantly in their use of modern contraceptives and treatment for STI but were less likely to receive ANC even after controlling for a range of variables. Compared to non-migrants, more migrants had home births, did not take vitamin A after delivery, and had no medical exam post-birth. Migrant women being village-born (rather than urban-born) were associated with risk of diminished: use of ANC; treatment for STI; medical exam post-birth; vitamin A post-birth. Migrating for work or education (rather than other reasons) was associated with risk of diminished: use of ANC; use of modern facilities for birth; and medical exam post-birth. Each additional year lived in urban areas was associated with a greater likelihood of receiving ANC.
Conclusions
Women who migrated to urban areas in Bangladesh were significantly less likely than non-migrants to use reproductive health care services related to pregnancy care. Pro-actively identifying migrant women, especially those who originated from villages or migrated for work or education may be warranted to ensure optimal use of pregnancy-related services.
VOIR LA PUBLICATION >