---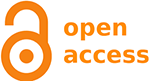 Atak, I.; Nakache, D.; Guild, E.; Crépeau, F. (2018)
Queen Mary School of Law Legal Studies Research Paper No. 273/2018.
Available at SSRN: https://ssrn.com/abstract=3124392
This Working Paper examines the concept of the vulnerability of migrants which has become a key term in the UN's negotiations for a Global Compact on Safe, Orderly and Regular Migration. The authors argue that the concept must be interpreted inclusively and related to the human rights obligations of states through the UN conventions. All too often migrants are vulnerable because of state action. States must ensure that they deliver on their human rights obligations in ways which reduce the vulnerability of migrants.
VOIR LA PUBLICATION >