---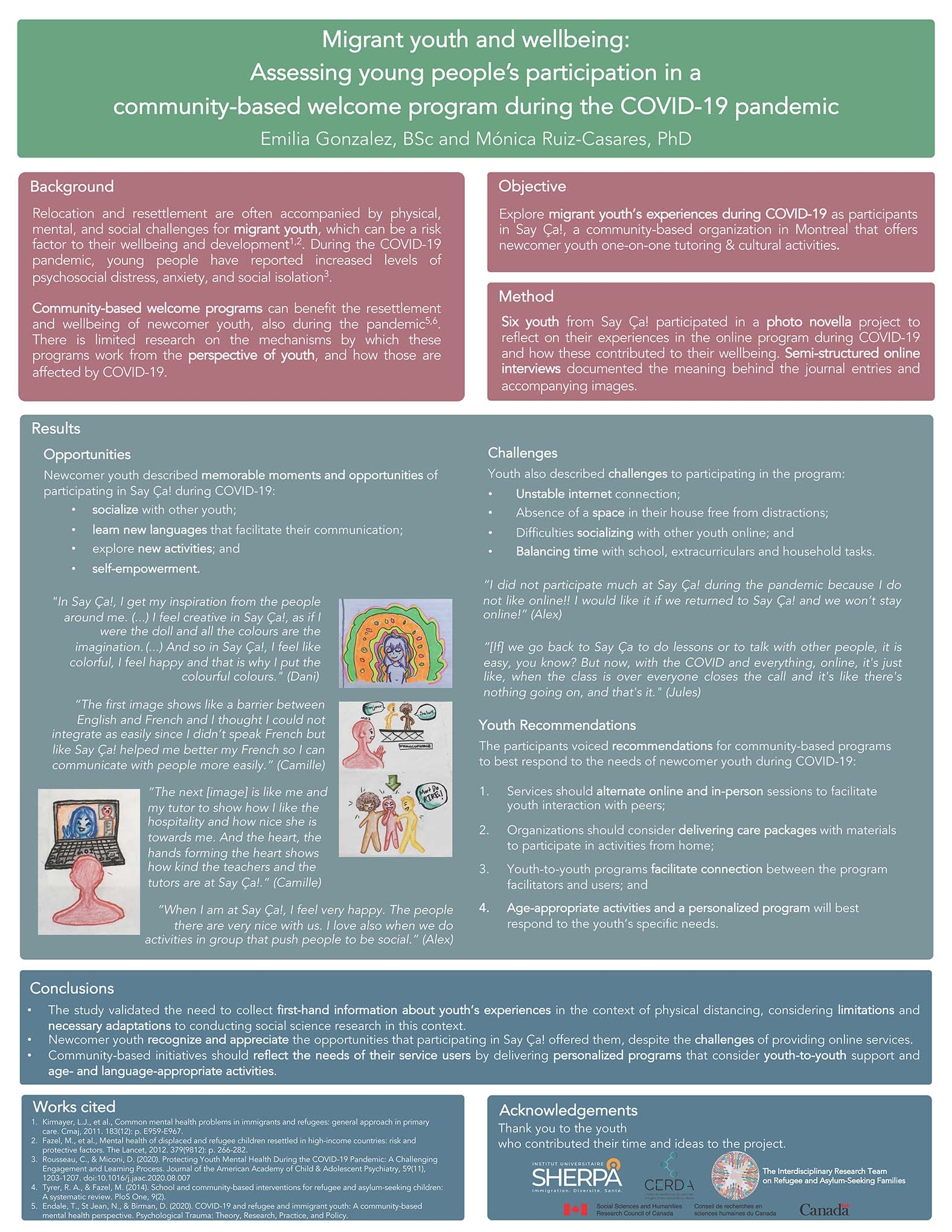 Gonzales, E., Ruiz-Casares, M. (2020)
Montréal | 1 p.
Background
Relocation and resettlement are often accompanied by physical, mental, and social challenges for migrant youth. Community-based programs have the potential to benefit their wellbeing and resettlement. However, there is limited research on the mechanisms by which these interventions work from the perspective of youth, including during the COVID-19 pandemic. By including youth's lived experiences, community-based programs may gain a richer understanding of how to best deliver their programs and contribute to the wellbeing of migrant youth during the pandemic.
Objectives
This study aimed to:
1) Describe migrant youth's experiences participating in Say Ça!, a community-based welcome program in Montreal, during the pandemic; and
2) Explore the underlying processes that contribute to migrant youth's wellbeing and resettlement from the perspectives of service users, and how these have been affected by the pandemic.
Methods.
Six youth from Say Ça! participated in a photo novella project to reflect on their experiences in the program during COVID-19 and how these contributed to their wellbeing. Semi-structured online interviews were conducted to document the meaning behind the journal entries and accompanying images.
Results
Participants identified challenges and benefits on youth wellbeing of engaging in the program during the pandemic. Lessons are drawn on the underlying processes of effective community-based welcome programs and necessary changes to best respond to the needs of migrant youth during the COVID-19 pandemic.
VOIR LA PUBLICATION >