---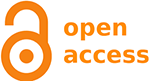 L. Merry, J. Hanley, M. Ruiz-Casares, I. Archambault, D. Mogere (2019, octobre)
BMJ Open
9(9) | e029074
There is a gap in research regarding transnational family support (emotional, practical, spiritual, informational and financial) as a resource for migrant families with children. From the perspective of migrant families and their family back home, the objectives of this study are to (1) identify the types and ways that transnational family support is provided to migrant families in Canada; (2) assess for patterns in the data that may suggest variations in the nature of this support (eg, by migration status, time in Canada, children's ages, family circumstances) and over time and (3) explore the impact (positive and negative) in receiving and providing transnational support, respectively.
Methods and analysis:
A focused ethnography is planned. We will recruit 25–35 migrant families with children with different migration histories (eg, economic or forced migration from a mix of countries) and family circumstances (eg, single parenthood, families living with extended family, families with children in the home country) living in Montreal, Canada. Families will be recruited through community organisations. Data will be gathered via semistructured interviews. To capture the
perspective of those providing support, family members in the home country for each migrant family will also be recruited and interviewed through communication technology (eg, WhatsApp). Data collection will also involve observation of 'transnational interactions' between family members in Montreal and those back home. Data will be
thematically analysed and results reported in a narrative form with an in-depth description of each theme.
Ethics and dissemination :
Ethical approval was obtained from the sciences and health research ethics committee at the University of Montreal. Study results will be shared through traditional forums (publication, conference presentations) and via other knowledge dissemination/ exchange activities (eg, 'lunch and learn conferences' and seminars) through the research team's research centres and networks to reach front-line care-pro.
VOIR LA PUBLICATION >