---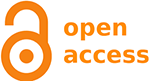 Gautier, L., Di Ruggiero, E., Jackson, C., Bentayeb, N., Béssiranthy, A. O., Blain, M., Chowdhury, F., Gueye, S. T. M., Haydary, M., Mahmoudi, L., Maillet, L., Mondal, S., Pluye, P., Ziam, S., & Touati, N. (2022, octobre)
Research Square
24 p.
Background
Refugees, asylum seekers, and migrants without status experience precarious living and working conditions which disproportionately expose them to COVID-19. In the two most populous Canadian provinces (Quebec and Ontario), to reduce the vulnerability factors experienced by the most marginalized migrants, the public and community sectors engage in joint coordination efforts called intersectoral collaboration. This collaboration ensures holistic care provisioning, inclusive of psychosocial support, assistance to address food security, as well as educational and employment assistance. This research project explores how community and public sectors collaborated on intersectoral initiatives during the COVID-19 pandemic to support refugees, asylum seekers, and migrants without status in cities of Montreal, Sherbrooke, and Toronto, and generates lessons for a sustainable response to the heterogeneous needs of these migrants.
Methods
This theory-informed participatory research is co-created with socio-culturally diverse research partners (refugees, asylum seekers and migrants without status, employees of community organizations, and employees of public organizations). We will utilize Mirzoev and Kane's framework on health systems' responsiveness to guide the 4-phases of a qualitative multiple case study (a case being an intersectoral initiative). These phases will include, 1) building an inventory of intersectoral initiatives developed during the pandemic, 2) organizing a deliberative workshop with representatives of the study population, community and public sectors respondents to select and validate the intersectoral initiatives, 3) interviews (n = 80) with community and public sector frontline workers and managers, municipal/regional/provincial policymakers and employees of philanthropic foundations 4) focus groups (n = 80) with refugees, asylum seekers, and migrants without status. Qualitative data will be analyzed using thematic analysis. The findings will be used to develop discussion forums to spur cross-learning among service providers.
Discussion
This research will highlight the experiences of community and public organizations in their ability to offer responsive services for refugees, asylum seekers, and migrants without status in the context of a pandemic. We will draw lessons learnt from the promising practices developed in the context of COVID-19, to improve services beyond times of crisis. Lastly, we will reflect upon our participatory approach – particularly in relation to the engagement of refugees and asylum seekers in the governance of our research.
VOIR LA PUBLICATION >