---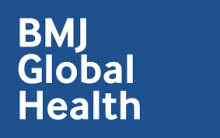 Turcotte-Tremblay, Anne-Marie; Fregonese, Federica; Kadio, Kadidiatou; Alam, Nazmul; Merry, Lisa (2020)
BMJ Global Health
5(5)
Global health can be anywhere as it often focuses on large-scale health inequities that are rooted in transnational determinants.
Some global health initiatives and actors aim to find solutions to domestic problems.
King and Koski's definition of global health may exacerbate inequities by reserving the right to call oneself a global health researcher to those who are privileged and have access to funding that enables them to travel to other settings.
An inadequate definition of global health based on a 'here' vs 'somewhere else' dichotomy could result in less funding for a field already characterised by limited resources.
The decolonisation of global health requires promoting and valuing reflexivity, critical approaches, equitable partnerships and accountability.
VOIR LA PUBLICATION >