---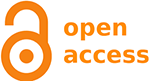 Whittal, A.; Rosenberg, E. (2015)
International journal for equity in health
14(1) | 108
Introduction
In many countries doctors are seeing an increasing amount of immigrant patients. The communication and relationship between such groups often needs to be improved, with the crucial factor potentially being the basic attitudes (acculturation orientations) of the doctors and patients. This study therefore explores how acculturation orientations of Canadian doctors and immigrant patients impact the doctor-patient relationship.
Methods
N = 10 participants (five doctors, five patients) participated in acculturation orientation surveys, video recordings of a regular clinic visit, and semi structured interviews with each person. Acculturation orientations were calculated using the Euclidean distance method, video recordings were analyzed according to the Verona Coding System, and thematic analysis was used to analyze the interviews. Interviews were used to explain and interpret the behaviours observed in the video recordings.
Results
The combined acculturation orientations of each the doctor and immigrant patient played a role in the doctor-patient relationship, although different combinations than expected produced working relationships. Video recordings and interviews revealed that these particular immigrant patients were open to adapting to their new society, and that the doctors were generally accepting of the immigrants' previous culture. This produced a common level of understanding from which the relationship could work effectively.
Conclusion
A good relationship and level of communication between doctors and immigrant patients may have its foundation in acculturation orientations, which may affect the quality of care, health behaviours and quality of life of the immigrant. The implications of these findings are more significant when considering effective interventions to improve the quality of doctor-patient relationships, which should have a solid foundational framework. Our research suggests that interventions based on understanding the influence of acculturation orientations could help create a basic level of understanding, and therefore improved interaction between doctors and immigrant patients.
VOIR LA PUBLICATION >