---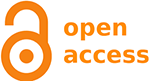 Kirmayer, L.; Guzder, J.; Rousseau, C. (2013)
New-York: Springer
Cultural diversity is a global challenge for mental health services. The changing demography of communities requires rethinking approaches to cultural competence for health professionals and institutions. Cultural consultation is a way to improve the quality of mental health care by providing a nuanced understanding of the predicaments that prompt diverse clients to seek help, and the social contexts of their mental health problems, to guide clinical assessment and intervention.
Cultural Consultation explores the practice of cultural consultation as a strategy to improve the quality of mental health care for diverse populations. The contributors, who have worked together at an innovative clinical service, frame best practices in psychiatry clinical psychology, and social work in relation to empathy, human rights, and culturally responsive and ethically sound care. A detailed model of the process of cultural consultation, from initial intake, through assessment, to recommendations and referrals, provides guidelines for clinical practice. Expert contributors examine specialized settings (medical, psychiatric emergency, inpatient, social/legal services), populations (remote, indigenous, child and youth), and contextual issues in the care of people with a wide range of mental health problems. Numerous case examples, charts, and tools add depth for readers interested in developing similar services or enhancing existing practice. Among the key areas covered: 
Working with interpreters and culture brokers.
Family systems in cultural consultation.
Gender, power, and ethnicity in cultural consultation.
Consultation and mediation with racialized and marginalized communities.

Collaborative care and primary care consultation.

Cultural consultation with refugees.
A unique guide to challenges and opportunities in contemporary practice, Cultural Consultation will be immediately useful for health care professionals, clinical psychologists, and cultural consultants and provide a versatile knowledge source for years to come.
VOIR LA PUBLICATION >