---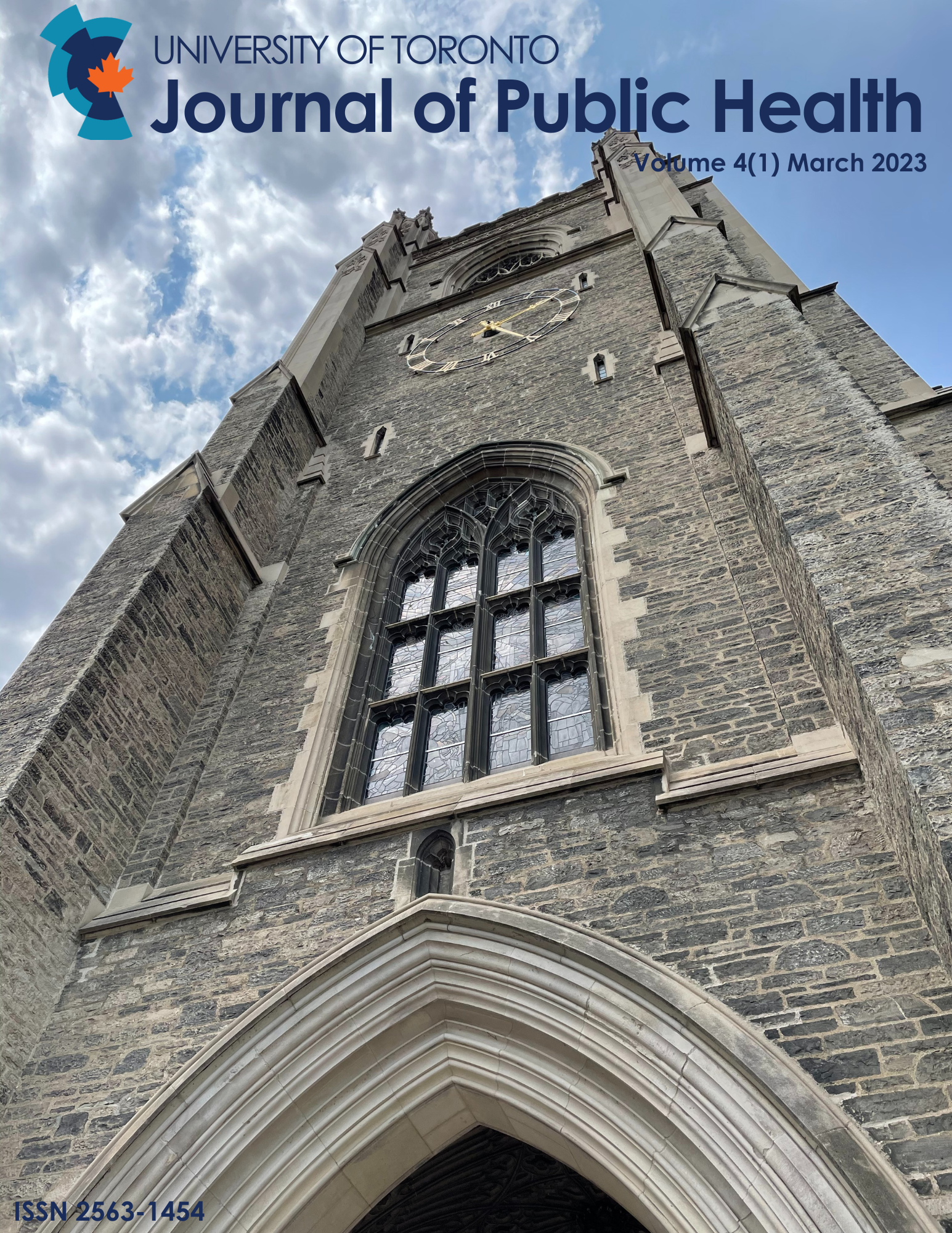 Senga, J., Moidu, N., Parvez, M., Bui, T., & Banerjee, A. (2023, mars)
University of Toronto, Social and Behavioural Health Sciences
Vol. 4/ No. 1 - Special Issue of Abstracts from Conferences
Abstract
Background: Parc-Extension (PE) has the greatest immigrant population in Montréal. PE had a lower proportion of vaccinations compared to the rest of Montreal (19.9% vs 30.8%), during Québec's first rollout of COVID-19 vaccines. By August 2021 PE's proportion of first dose vaccinations surpassed Montreal's (77.9% vs 74%). This is attributable to building vaccine acceptance through community-led strategies that addressed social determinants of health (SDOH) impacting immigrant and asylum seeker communities.
Objective: To examine the perspectives of PE residents around how SDOH influence their access to health and social services, including COVID-19 vaccines.
Methods: We conducted semi-structured interviews with PE residents to explore which SDOH contributed to the accessibility to health and social services during all waves of the pandemic to date. The interviews were recorded and transcribed using Otter.ai and HappyScribe for English and French transcripts, respectively. We performed thematic content analysis. Coding was done by three co-authors and discrepancies were resolved during analysis meetings with all study authors.
Results: We conducted 47 interviews (French: 27, English: 17, Urdu: 3) between June and October 2022. Three themes were identified: inadequate governmental support for immigrants and asylum seekers exacerbate SDOH; language barriers influence care; and inaccessibility to healthcare providers creates a "clinical desert".
Discussion: Due to inadequate support at the governmental level, there is an unjust burden placed on PE community organizations to ensure that PE residents are receiving appropriate care. Improving access to services amongst immigrant groups requires consideration of SDOH and fostering trusting partnerships between governments and community organizations.
VOIR LA PUBLICATION >