---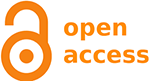 Peláez, S.; Hendricks, K.; N Merry, L.; Gagnon, AJ. (2017)
Globalization and health
13(1) | 5
People who leave their country of origin, or the country of habitual residence, to establish themselves permanently in another country are usually referred to as migrants. Over half of all births in Montreal, Canada are to migrant women. To understand healthcare professionals' attitudes towards migrants that could influence their delivery of care, our objective was to explore their perspectives of challenges newly-arrived migrant women from non-Western countries face when needing maternity care.
Method
In this qualitative multiple case study, we conducted face-to-face interviews with 63 health care professionals from four teaching hospitals in Montreal, known for providing maternity care to a high volume of migrant women. Interviews were transcribed and thematically analysed.
Results
Physicians, nurses, social workers, and therapists participated; 90% were female; and 17% were themselves migrants from non-Western countries. According to participants, newly-arrived migrant women face challenges at two levels: (a) direct care (e.g., understanding Canadian health care professionals' expectations, communicating effectively with health care professionals), and (b) organizational (e.g., access to appropriate health care). Challenges women face are strongly influenced by the migrant woman's background as well as social position (e.g., general education, health literacy, socio-cultural integration) and by how health care professionals balance women's needs with perceived requirement to adhere to standard procedures and regulations.
Conclusions
Health care professionals across institutions agreed that maternity care-related challenges faced by newly-arrived migrant women often are complex in that they are simultaneously driven by conflicting values: those based on migrant women's sociocultural backgrounds versus those related to the implementation of Canadian guidelines for maternity care in which consideration of migrant women's particular needs are not priority.
VOIR LA PUBLICATION >