---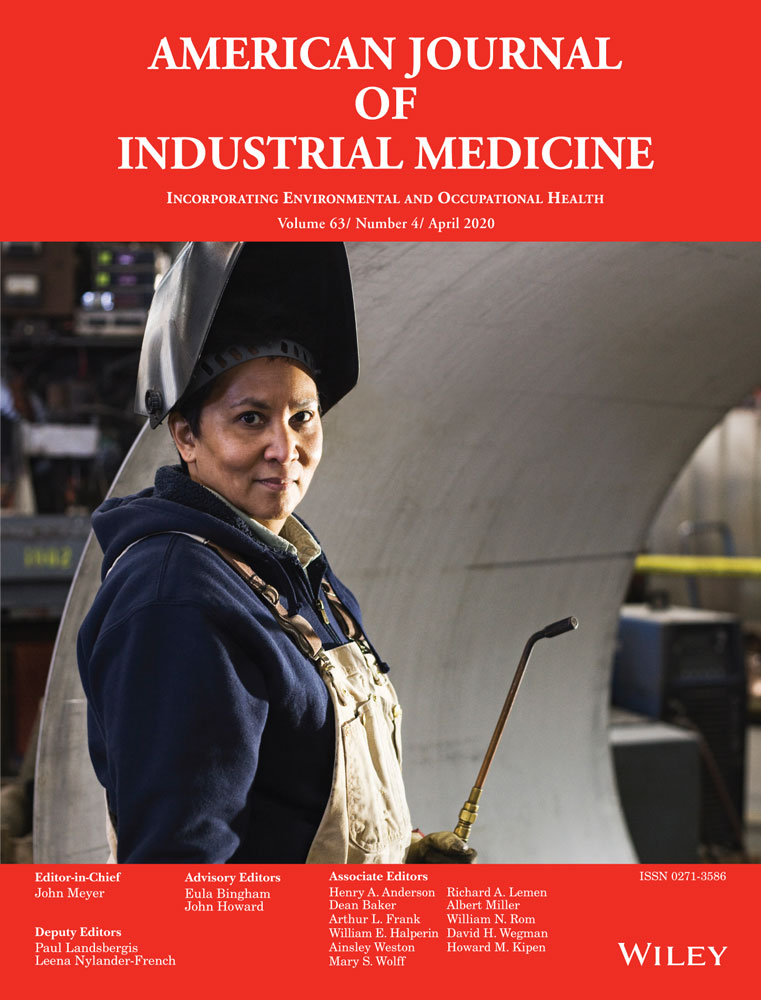 Côté, D.,Durant, S., MacEachen, E., Majowicz, S., Meyer, S. Huynh, A-T, Laberge, M et J. Dubé (2021)
American Journal of Ondustrial Medicine
Background
This article reports the results of a rapid scoping review of the literature on COVID-19 transmission risk to workers in essential sectors such as retail, health care, manufacturing, and agriculture, and more particularly the experiences of workers in precarious employment and social situations.
Methods
Following scoping review methods, we included 30 studies that varied in terms of methodology and theoretical approaches. The search included peer-reviewed articles and grey literature published between March and September 2020.
Results
Based on the studies reviewed, we found that COVID-19 infection and death rates increased not only with age and comorbidities, but also with discrimination and structural inequities based on racism and sexism. Racial and ethnic minority workers, including migrant workers, are concentrated in high-risk occupations and this concentration is correlated to lower socioeconomic conditions. The COVID-19 pandemic appears in the occupational health and safety spotlight as an exacerbator of already existing socioeconomic inequalities and social inequalities in health, especially in light of the intersection of issues related to racism, ethnic minority status, and sexism.
Conclusions
This review provides early evidence about the limitations of institutions' responses to the pandemic, and their capacity to provide a safe and decent working environment for all workers, regardless of their employment status or the social protections they may enjoy under normal circumstances. It is also important to think about these issues in the postpandemic context, when conditions of precariousness and vulnerability persist and possibly worsen.
VOIR LA PUBLICATION >