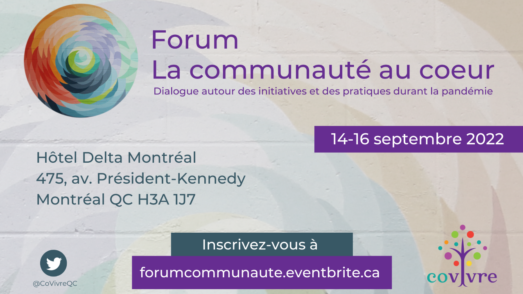 Forum La communauté au coeur. Dialogue autour des initiatives et des pratiques durant la pandémie
Date: September 14 to 16, 2022
Place : Delta Hotel Montreal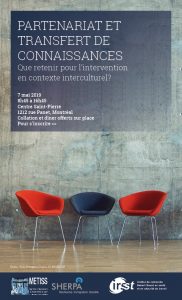 PARTENARIAT ET TRANSFERT DE CONNAISSANCES. QUE RETENIR POUR L'INTERVENTION EN CONTEXTE INTERCULTUREL?
Date: 7 mai 2019
Lieu : Centre Saint-Pierre
Voir le programme>>
Lire la synthèse >>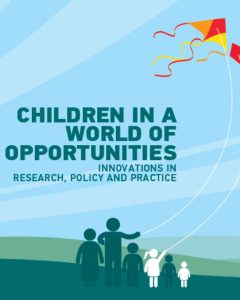 6TH CONFERENCE OF THE INTERNATIONAL SOCIETY FOR CHILD INDICATORS
Date: 28 au 30 juin 2017
Lieu : Delta Montréal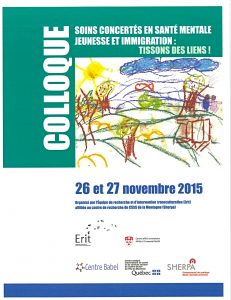 SOINS CONCERTÉS EN SANTÉ MENTALE JEUNESSE ET IMMIGRATION: TISSONS DES LIENS!
Date: 26 et 27 novembre 2015
Lieu : Montréal
Voir le programme >>