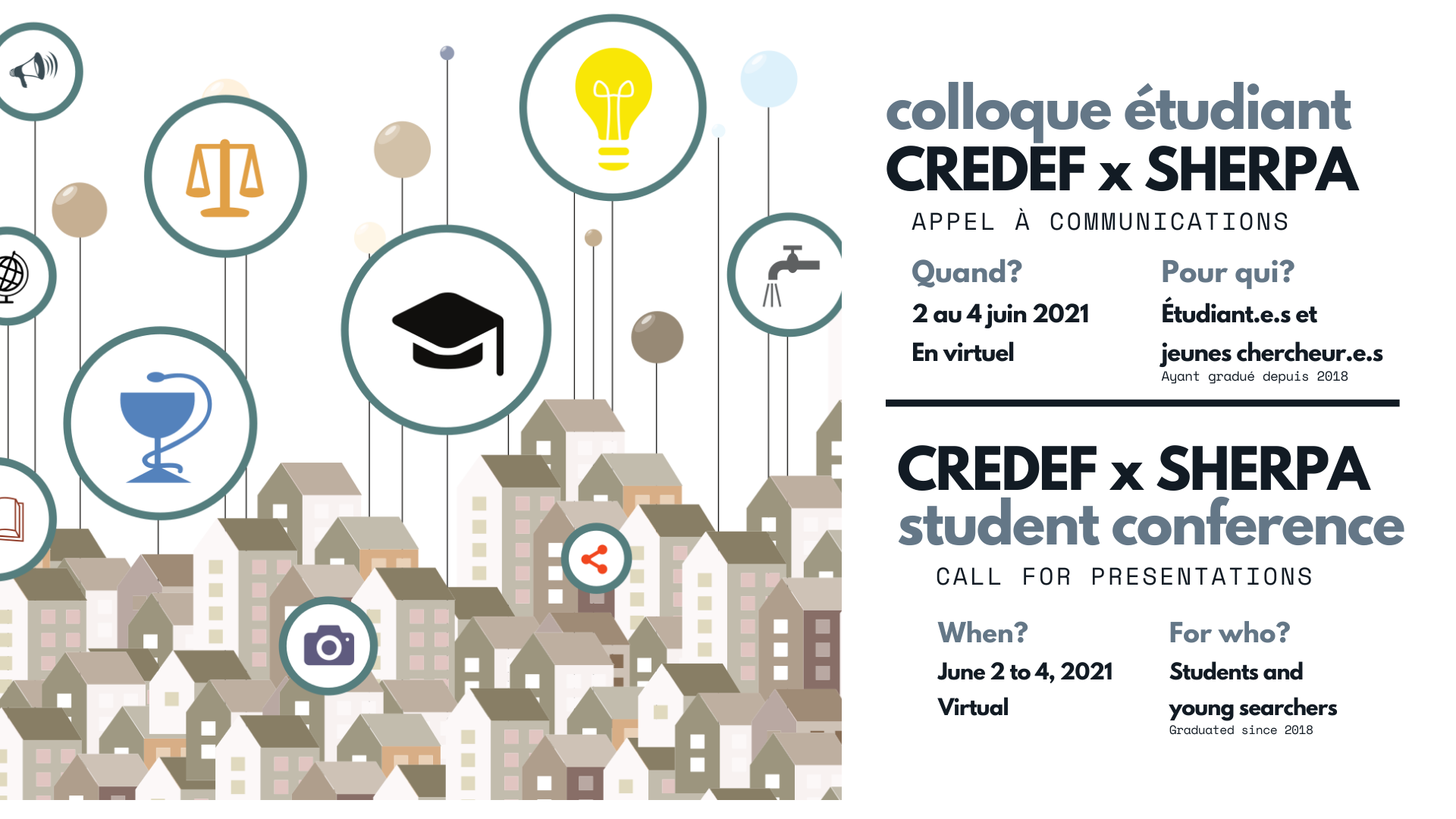 SHERPA/CREDEF STUDENT CONFERENCE
Bilingual virtual conference
June 2-3-4, 2021
*Call for propositions before April 19.
The SHERPA University Institute and the Research Chair on Issues of Diversity in Education and Training (CREDEF) are pleased to invite you to the first online edition of the student (and young researchers) conference which will take place on June 2nd, 3rd and 4th, 2021!
This conference is an opportunity for students, regardless of their university affiliation, and young researchers (graduates since 2018) to share their current or completed research project in an individual oral presentation.
To participate, presentation proposals must fall within one or more of the five areas of the two research centres. The 20 minutes presentation may be in English or French and concern a specific part of the research (context, framework, methods, results, etc.) of the entire project.
For more information: colloque.etudiant2021@gmail.com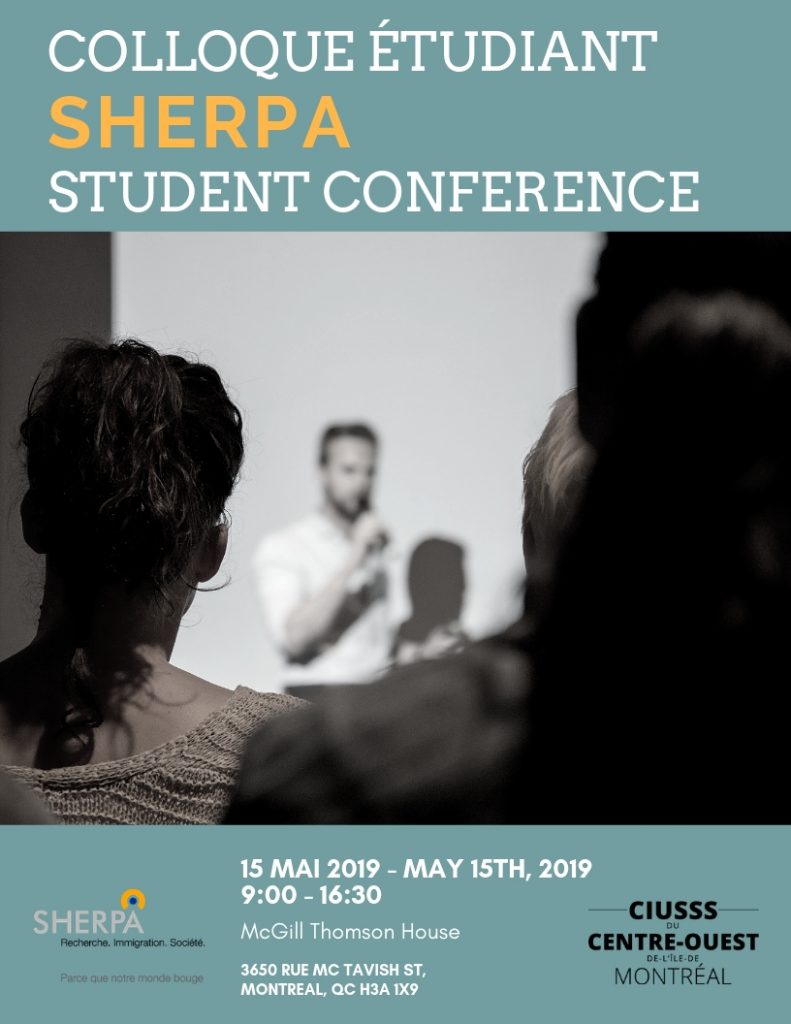 PREMIER COLLOQUE ÉTUDIANT SHERPA
Date: 15 mai 2019
Lieu : Thomson House de McGill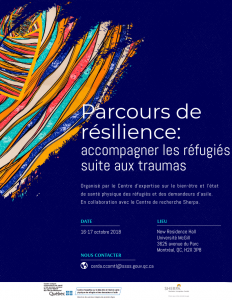 PARCOURS DE RÉSILIENCE: ACCOMPAGNER LES RÉFUGIÉS SUITE AUX TRAUMAS
Date: 16 et 17 octobre 2018
Lieu : New Residence Hall
Voir le programme>>
Accéder aux capsules vidéo et présentations>>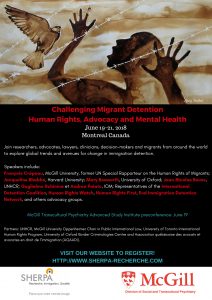 CHALLENGING MIGRANT DETENTION: HUMAN RIGHTS, ADVOCACY AND MENTAL HEALTH
Date: 19 au 21 juin 2018
Lieu: New Residence Hall
Voir le programme >>
Couverture médiatique du colloque>>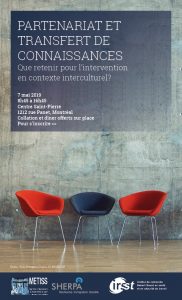 PARTENARIAT ET TRANSFERT DE CONNAISSANCES. QUE RETENIR POUR L'INTERVENTION EN CONTEXTE INTERCULTUREL?
Date: 7 mai 2019
Lieu : Centre Saint-Pierre
Voir le programme>>
Lire la synthèse >>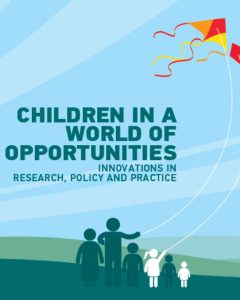 6TH CONFERENCE OF THE INTERNATIONAL SOCIETY FOR CHILD INDICATORS
Date: 28 au 30 juin 2017
Lieu : Delta Montréal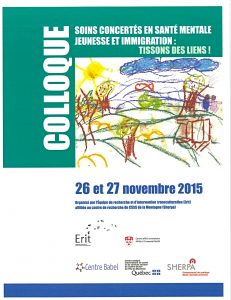 SOINS CONCERTÉS EN SANTÉ MENTALE JEUNESSE ET IMMIGRATION: TISSONS DES LIENS!
Date: 26 et 27 novembre 2015
Lieu : Montréal
Voir le programme >>