---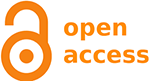 Nadeau, L.; Lecompte, V.; Johnson-Lafleur, J.; Pontbriand, A.; Rousseau, C. (2016)
Child and Adolescent Mental Health
23(2) | 92-98
Background
This article examines the association between immigration, poverty and family environment, and the emotional and behavioral problems reported by youth and their family receiving mental health (MH) services within a collaborative care model in a multiethnic neighborhood.
Method
Participants in this study were 140 parent–child dyads that are part of an ongoing longitudinal project looking at the association between individual, familial, social and organizational factors, and outcomes of youth receiving MH services in local health and social service organizations in the Montreal area. Measures included in this study were collected at the initial phase of the longitudinal project (Time 0). Parents completed a sociodemographic questionnaire and the Family Environment Scale (FES), and both parents and children completed the Strength and Difficulties questionnaire (SDQ).
Results
Results suggest that the family environment, especially family conflicts, has a significant role in the MH problems of children seeking help in collaborative MH services. In this specific population, results also show a trend, but not a statistically significant association, between poverty or immigration and emotional and behavioral problems. They suggest as well that boys show more MH problems, although this could be a contamination effect (parents' perspective).
Conclusions
The results support the importance of interventions that not only target the child symptomatology but also address family dynamics, especially conflicts. Collaborative care models may be particularly well suited to allow for a coherent consideration of family environmental factors in youth mental health and to support primary care settings in addressing these issues.
VOIR LA PUBLICATION >