---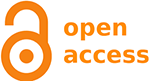 Malla, A.; Iyer, S.; Shah, J.; Joober, R., Rousseau, C. et al. (2018)
Early intervention in the real world
13 | 697– 70
Aim
Youth mental health is of paramount significance to society globally. Given early onset of mental disorders and the inadequate access to appropriate services, a meaningful service transformation, based on globally recognized principles, is necessary. The aim of this paper is to describe a national Canadian project designed to achieve transformation of mental health services and to evaluate the impact of such transformation on individual and system related outcomes.
Method
We describe a model for transformation of services for youth with mental health and substance abuse problems across 14 geographically, linguistically and culturally diverse sites, including large and small urban, rural, First Nations and Inuit communities as well as homeless youth and a post‐secondary educational setting. The principles guiding service transformation and objectives are identical across all sites but the method to achieve them varies depending on prevailing resources, culture, geography and the population to be served and how each community can best utilize the extra resources for transformation.
Results
Each site is engaged in community mapping of services followed by training, active stakeholder engagement with youth and families, early case identification initiatives, providing rapid access (within 72 hours) to an assessment of the presenting problems, facilitating connection to an appropriate service within 30 days (if required) with no transition based on age within the 11 to 25 age group and a structured evaluation to track outcomes over the period of the study.
Conclusions
Service transformation that is likely to achieve substantial change involves very detailed and carefully orchestrated processes guided by a set of values, principles, clear objectives, training and evaluation. The evidence gathered from this project can form the basis for scaling up youth mental health services in Canada across a variety of environments.
VOIR LA PUBLICATION >