---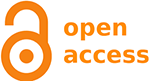 Kronick, R.; Rousseau, C.; Cleveland, J. (2017)
The Lancet
389(100068) | p. 501-502
In a time of increasingly punitive and inhumane border control practices worldwide, 
physicians and health-care providers must join with our Australian colleagues from Health Professionals Against Immigration Detention (Nov 19, p 2743) 
to advocate for an end to immigration detention, particularly for vulnerable populations such as children and families, and those suffering from mental health issues. Canada recently saw more than 50 medical, legal, and human rights organisations, as well as hundreds of individuals, endorse a statement calling for the end of immigration detention of children and families.
 Organisations such as the Canadian Paediatric Society, Canadian Psychiatric Association, and the College of Family Physicians of Canada are urging the government to protect children and families from the severe and lasting effects of immigration detention and family separation.
Research in Canada and abroad makes clear that the mental health consequences of detention are serious, especially for vulnerable individuals.
 In particular, children have extremely negative reactions to even brief periods of confinement, and such early traumatic experiences can cause lasting psychological problems.  In Canada, immigration detainees experience grave human rights violations since they are deprived of basic legal protections guaranteed under international law.
We believe international solidarity networks among health professionals must put pressure on governments to help protect vulnerable children, families, and adults from such needless harm. It is our duty to join forces to try to limit the damage of immigration detention.
VOIR LA PUBLICATION >